On this screen, the user is shown where to select a map/image to begin.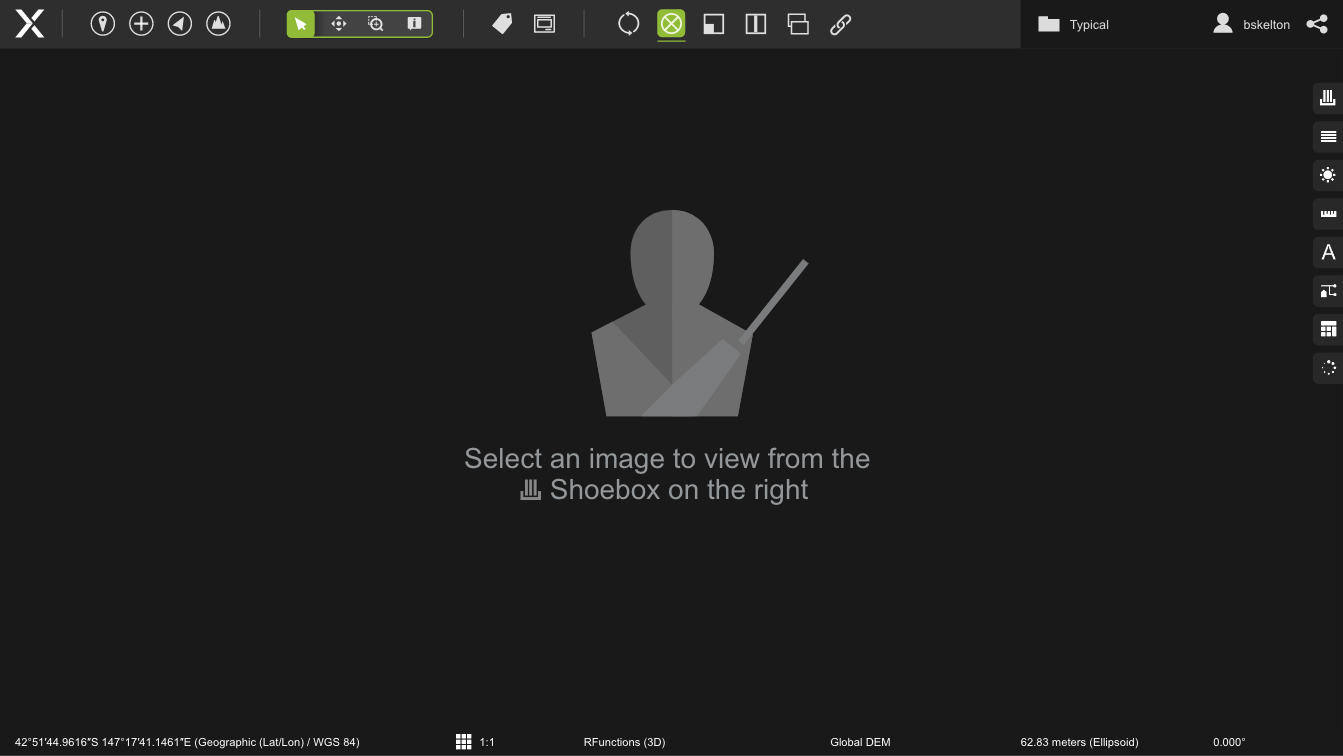 Shoebox Panel
An image is loaded into M.App X after being selected from the Shoebox in the right-side toolbar. The user is given the option to display either as an image or as a map, complete with geospatial data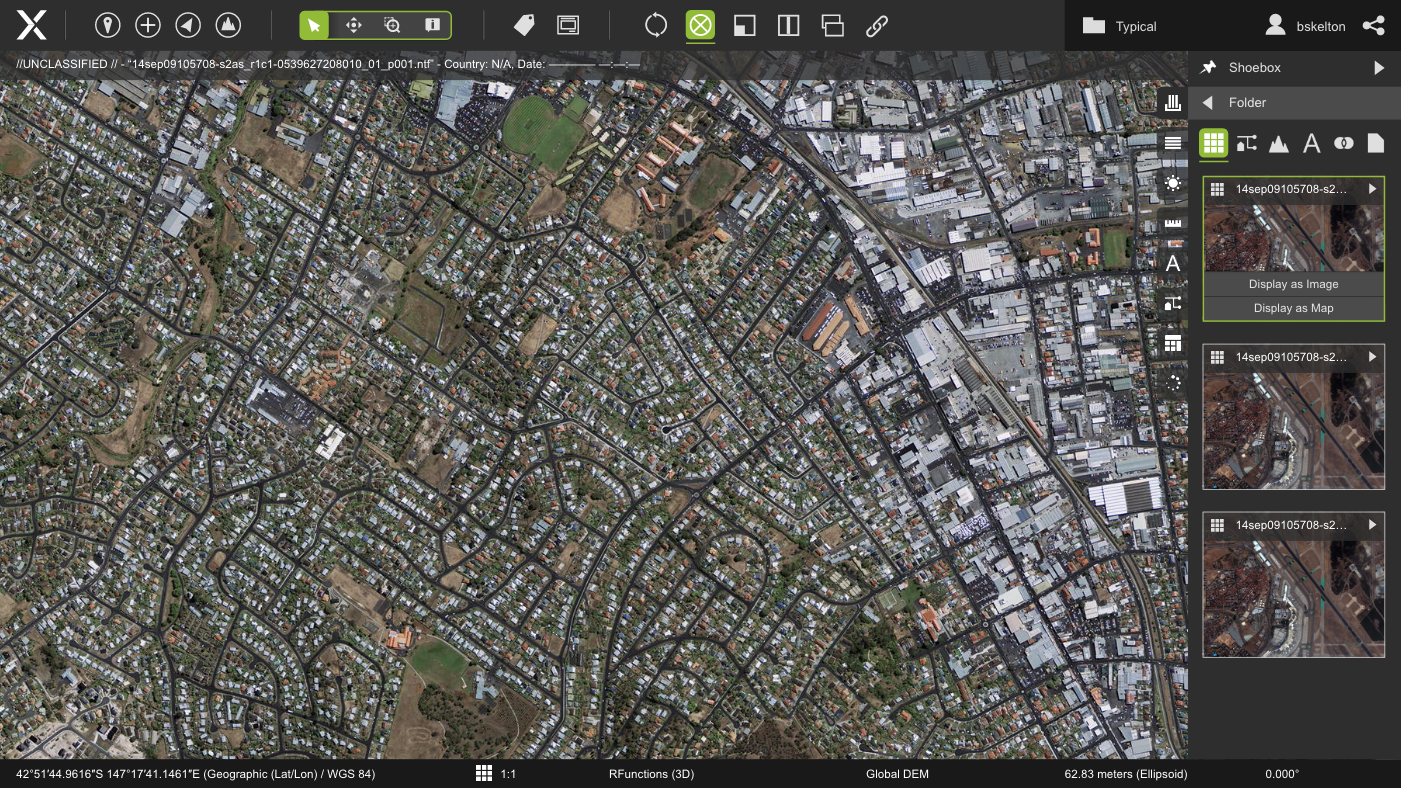 Top Navigation Bar
Top buttons are grouped together based on functionality. The first group features drop down menus as shown below.
Adjustments Panel
Users can make real-time color and brightness adjustments to the image.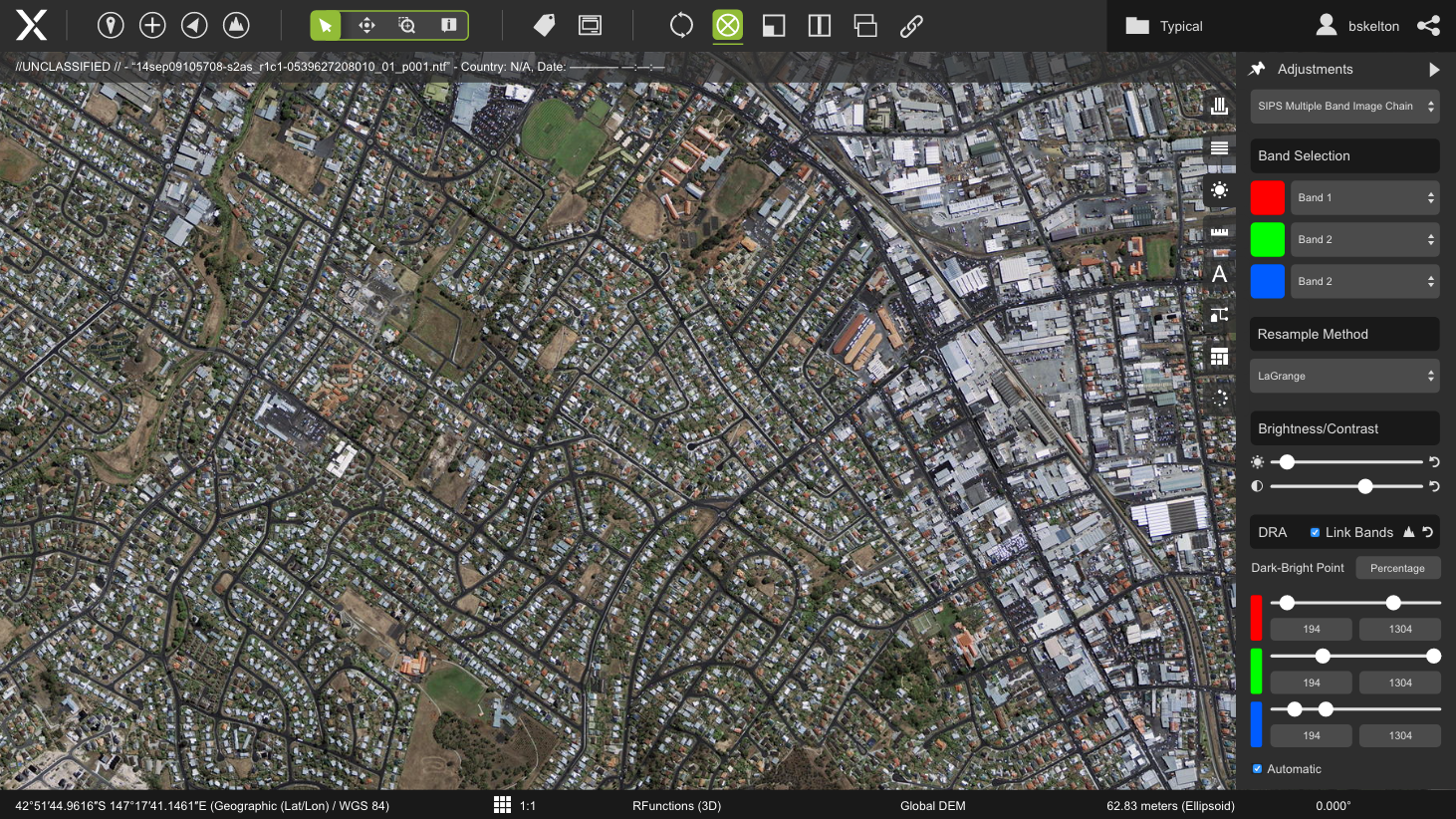 Annotations Panel
This menu displays options for drawing vector shapes to highlight and label specific areas.