M.App X is a cloud-based defense solution that aims to bring user-friendly GIS functionality to a light browser application. It has all of the tools needed to create imagery-based information products and reports and deploy them in an enterprise platform.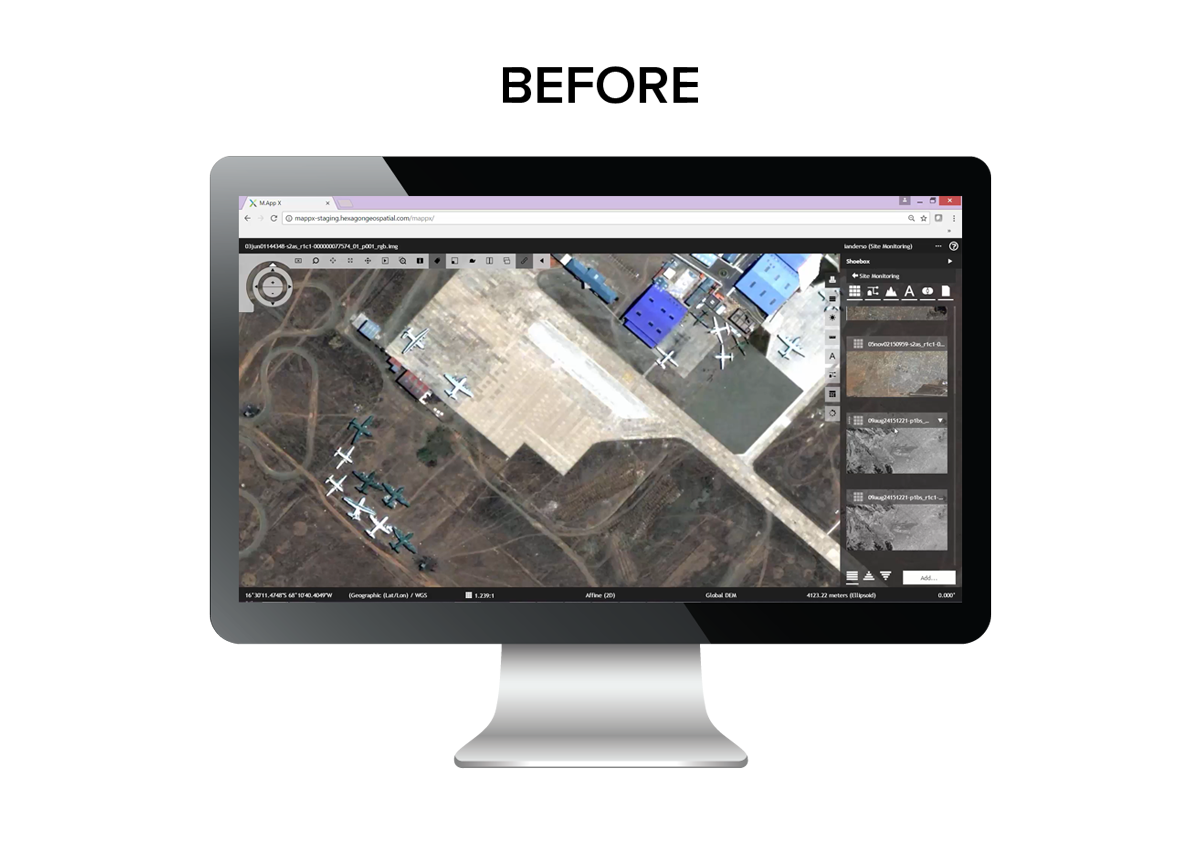 Common feedback from select user testing included:
"The UI does not look modern" 
"The top bar is confusing and navigation is difficult" 
"The workflow is very different from the other Hexagon Geospatial GIS tools"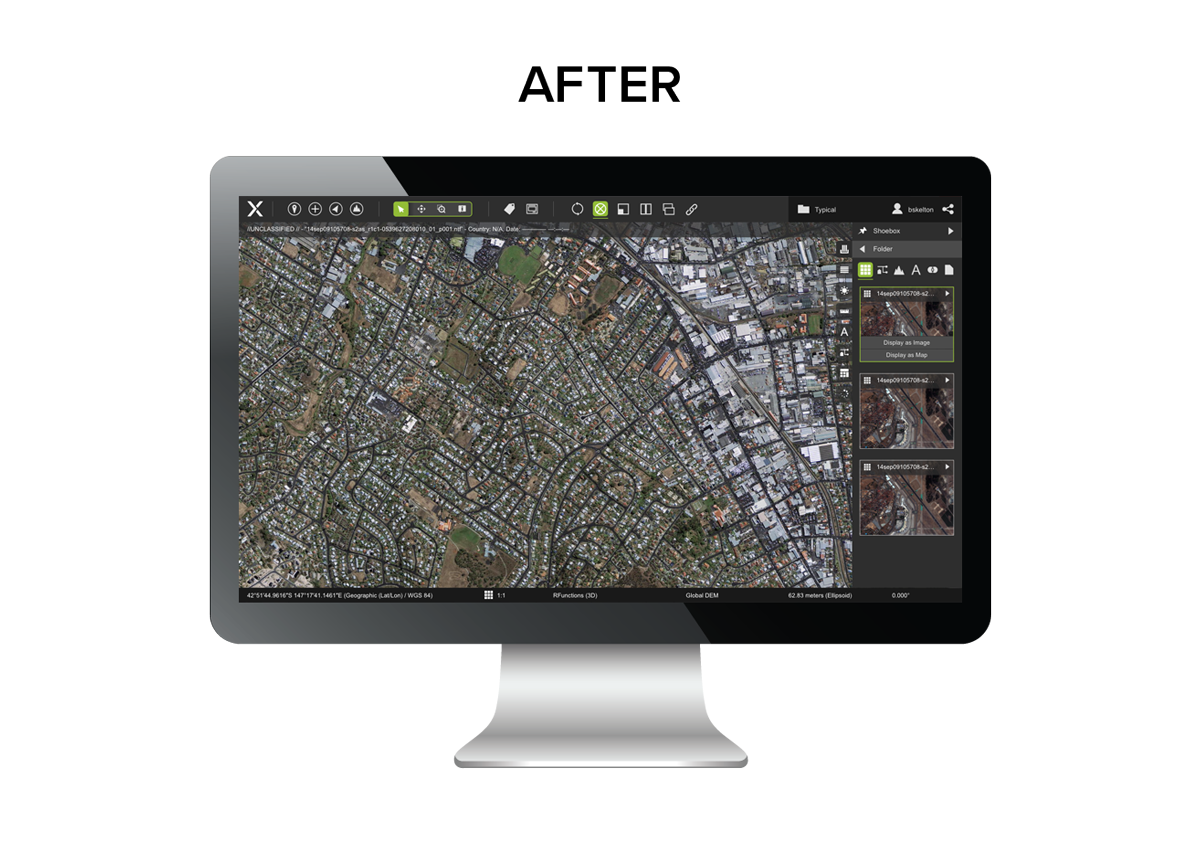 On this screen, the user is shown where to select a map/image to immediately get them started in the application.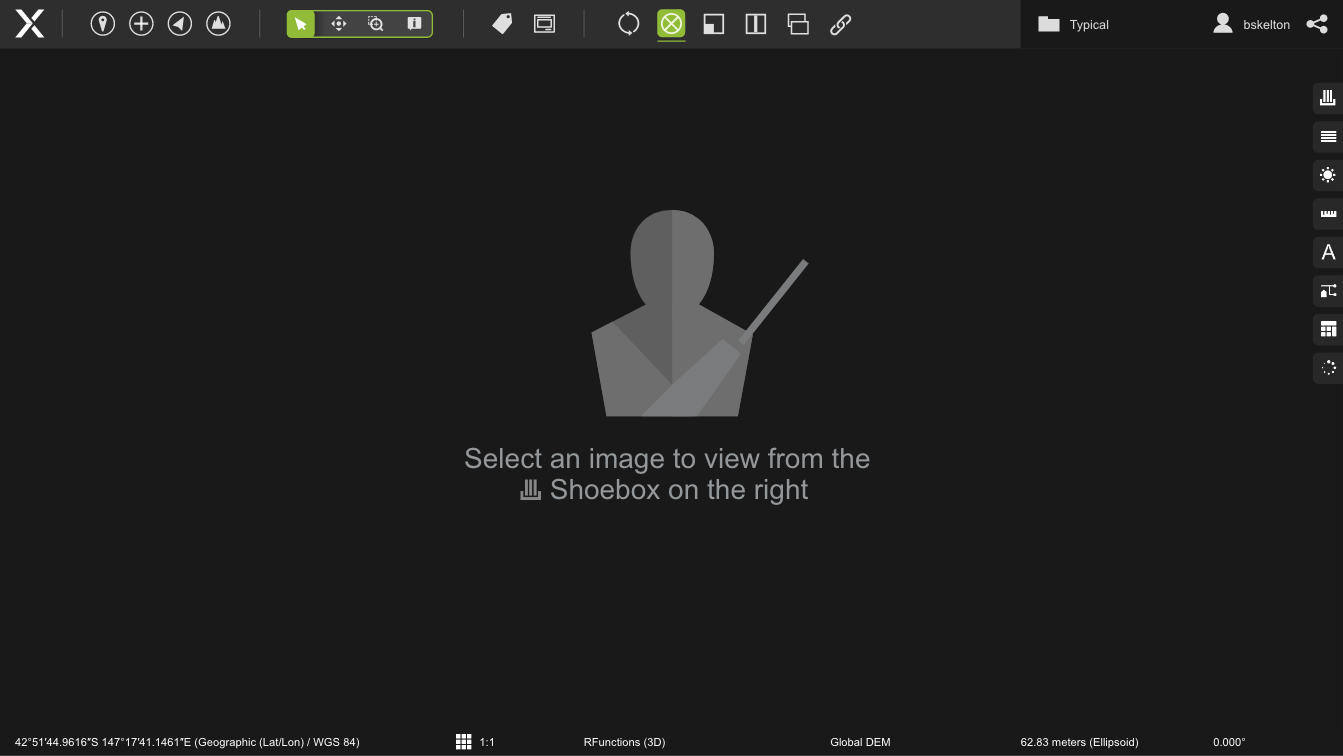 Shoebox Panel
An image is loaded into M.App X after being selected from the Shoebox in the right-side toolbar. The user is given the option to display either as an image or as a map, complete with geospatial data. 
For users wanting to create notated reports, it would be more efficient to simply display a file as an image. Whereas someone using M.App X for dynamic mission planning would want to display the file as a map with elevation and other GIS data.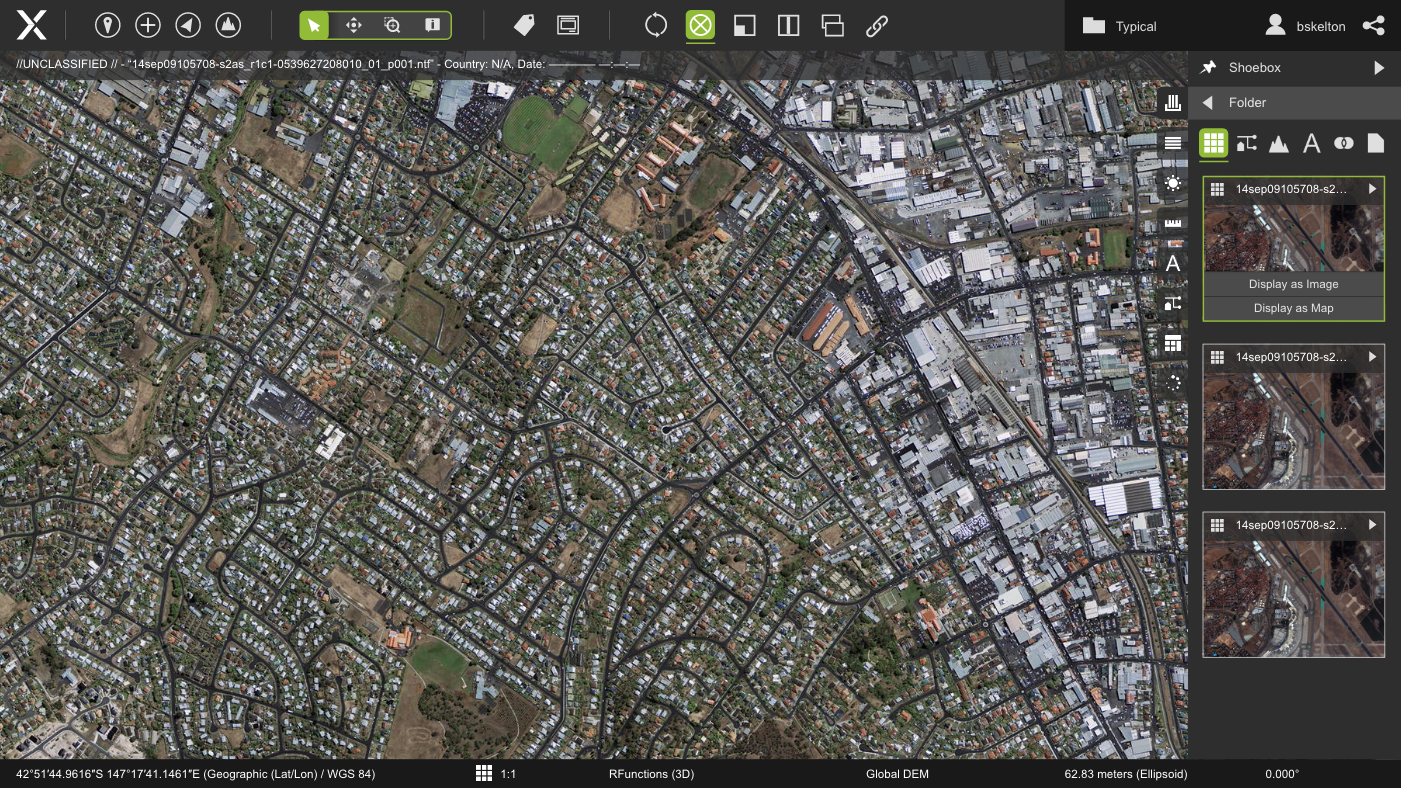 Top Navigation Bar
The top navigation groups buttons together based on functionality. This creates a hierarchy and clear workflow.
The first group has drop down menus for general file options, the second is a slider that changes navigation modes, and the third has different viewing modes for showing multiple files at once for time-lapse and other types of comparisons.
Adjustments Panel
Users can make real-time color and brightness adjustments to the image.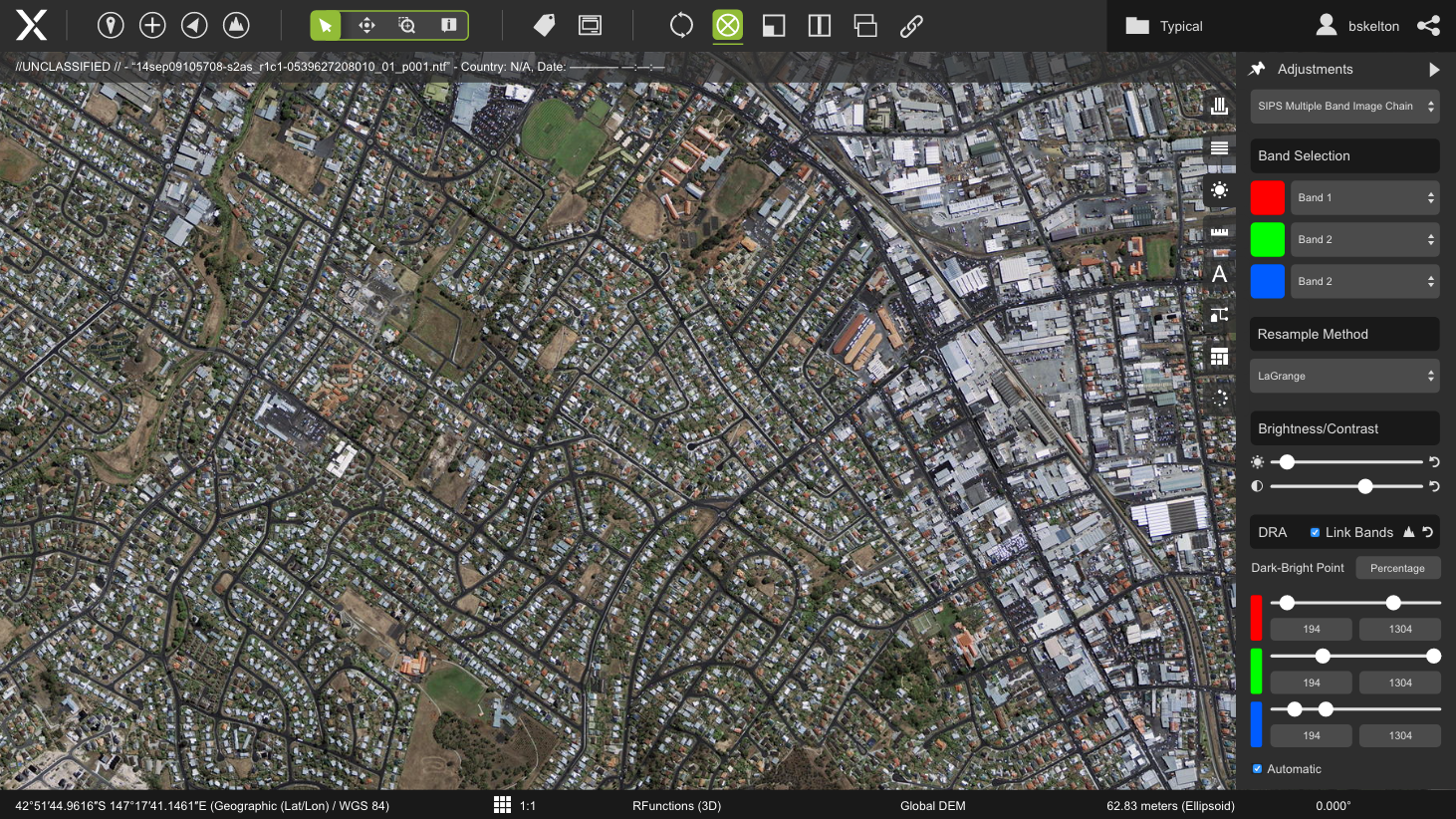 Annotations Panel
This menu displays options for drawing vector shapes and creating notation on the image or map file.